Redacted Retires in PDT
Niantic is pushing notifications to Ingress clients that their favorite scanner is being retired on Monday, September 30 (PDT).
Dates displayed without times aren't typically displayed with a timezone.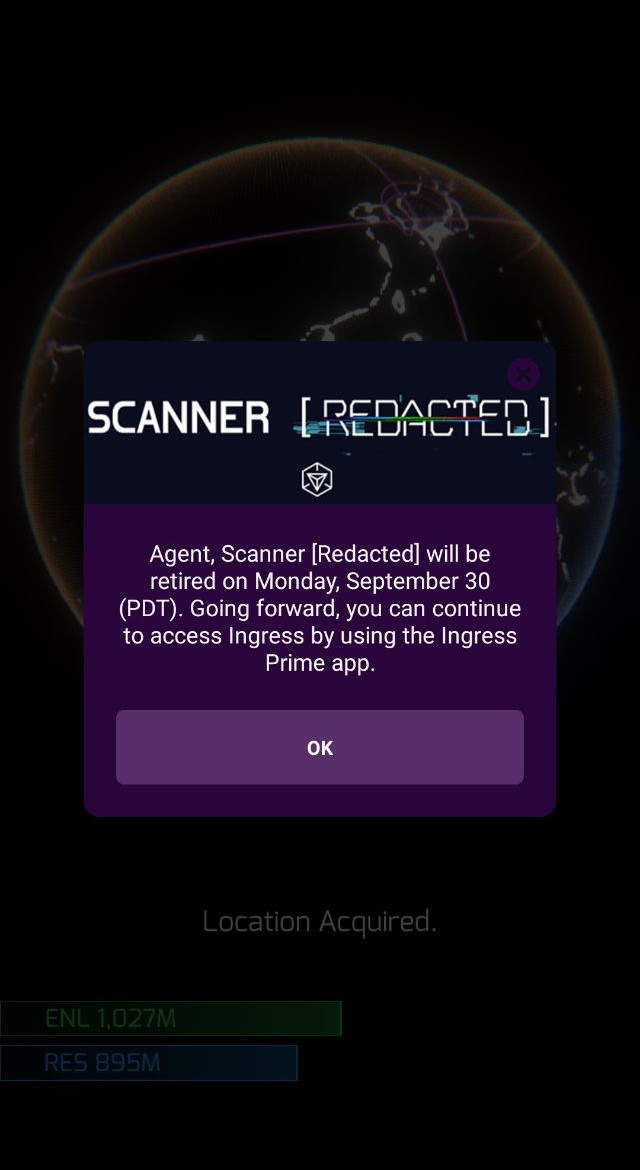 In other news, we have only heard reports of this being displayed in Prime.
…
Yeah, Niantic is only telling the agents already using Prime that Redacted is being retired.
#badatretiringsoftware