What Are The Real Goals Behind The Aurora Global Challenge?
With only two and a half days remaining it's painfully evident that the Ingress community is going to fail at the Aurora Global Glyph Challenge: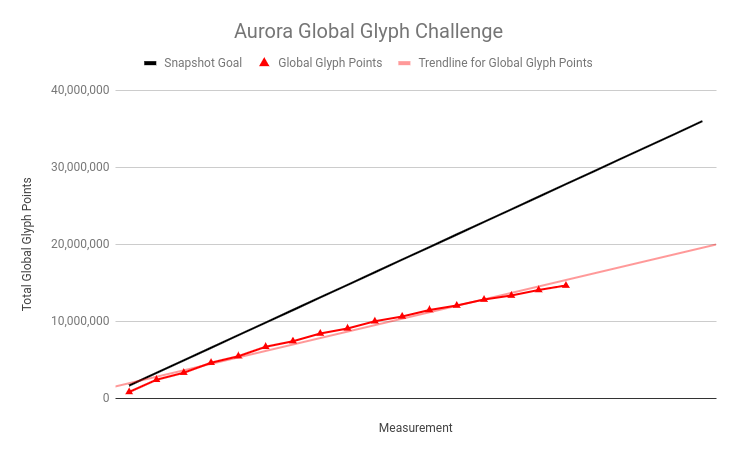 If successful then Ingress agents will earn a 33% increase in the drop rate from glyph hacking, a 1.5x AP reward for glyph hacking, and several new glyphs would have been unlocked. Failing will result in a 33% decrease in the drop rate and those glyphs will not be unlocked.
The difficulty of the challenge and the timing of it's release has some agents questioning whether it was really an effort to increase sales in the Ingress Store. Redditor cyclebiff posted this comment suggesting that increasing sales of common heat sinks is the real goal:
Card
If Ingress agents fail the Aurora Global Glyph Challenge, which is looking more likely every update, then the 33% reduction in gear output from glyphed portals will create a strong incentive for agents to purchase frackers and Niantic doubled the price of frackers in a recent update.